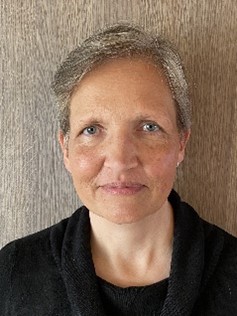 Sally John
As the world's leading animal health company, Zoetis exists to nurture our world and humankind by advancing care for animals.  With nearly 70 years of experience innovating a leading portfolio and pipeline of medicines, vaccines, diagnostics, and technologies, we stand by those caring for animals by providing solutions worldwide.
Sally has more than 20 years' experience in Regulatory Affairs for veterinary medicines, initially with Pfizer Animal Health and now with Zoetis.  In 2014, she assumed responsibility for Regulatory Affairs in markets in in Central and Eastern Europe (EU and non-EU), the Middle East and Africa, and in 2020 she also took responsibility for Affiliate Quality in the same region.
Sally holds a BSc (Hons) Toxicology & Pharmacology from the University of London.  She also holds degrees in English Law (LLB), Modern Languages (BA) and Business Administration (MBA) and she is a Fellow of The Organisation for Professionals in Regulatory Affairs (FTOPRA).  She is British and has lived in Belgium since 2010.