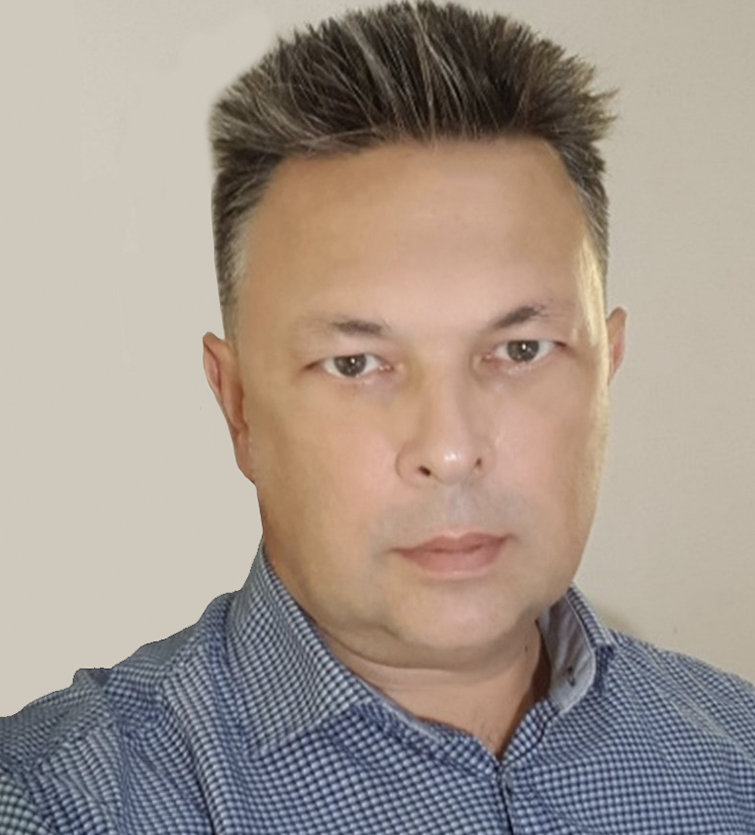 Dr. Leonid Dudnikov
"Leonid Dudnikov was born in a family of hereditary vaccinologists and linked his whole life with the development and production of vaccines.
In 1986 he graduated from the Academy of Vet Medicine (St.Petersburg, USSR). Ph.D. degree granted in 1992 after the postgraduate course in the All-Union Research Institute for Foot-and-Mouth Disease (now ARRIAH, Vladimir, Russia) at the Lab of Applied Biotechnology. Management experience was improved at the Executive-МВА curses of the International business «Classical Business-school» from 2005 (Moscow, Russia).
Starting his working scientific career in 1987 in the ARRIAH, he continued his professional development/collaboration in such laboratories/companies as Avian Disease and Oncology Laboratory (Visiting scientist – MI, USA), CEVA Sante Animale (Industrial Project Manager – Hungary, USA, Mexico), Bio-Test-Laboratory (Industrial/R&D Director – Ukraine), Shchelkovo Biofactory (Production/R&D Director – Russia) and now he is the Side Director at the Middle East Vaccine Company (MEVAC, Egypt).
Leonid lead projects in biosimilars vaccines design and development, production, technology transfer, Up-/Down- streaming, adjuvants, etc. He has strong knowledge in experimental/industrial biologic sciences techniques, MAb's production, bioinformatics, and projects development.
The main objects of his interests are the next viruses – FMDV, Rabies, HCV (SFV), Aujesky Disease, Avian Herpes- and Retroviruses and others.
He has 4 children and is interesting in the Karate-Do, reading Si-Fi and historical books; blues-rock and rockabilly style music; numismatics and phaleristics, High-Tech, Singularity of consciousness (cognitive singularity)."